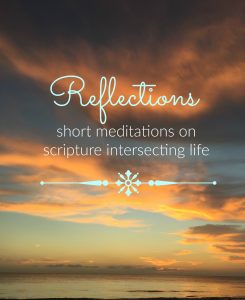 Today's verse is Nehemiah 9:31, but if you have time, read all of Chapter 9. 
It helps to know a bit of Israel's journey to the promised land as we discuss this reflection.
Three thoughts stand out to me from Nehemiah's reflection on Israel's history.
1) God had set aside the promised land for Israel, but they still had to go in and take possession of it.
2) God sustained them in their exile on the way to the promised land.
3) Once they were in the promised land, their sin caused them to be taken from their promised land as slaves to a foreign country.
Even though I don't like to admit it, my reactions to life's circumstances aren't always that different from the Israelites'. Listen below with Only By Prayer  to see how this may apply to your life too.
Feel free to leave a comment, and if you'd like, subscribe to our podcast on iTunes.
SaveSave