Do you struggle with praying to God?
Well, you're in good company. Prayer is the foundational way for us to talk to and hear from God, and it's one of the most important spiritual practices. But just because it's foundational and important doesn't mean that it's intuitive.
Many of us struggle with knowing how to talk to God. We wonder if we're doing it correctly. We may feel like our prayers are hitting an invisible wall and never reaching God. Well, we can be assured that God does hear our prayers and in fact longs for us to spend time with Him.
This page is devoted to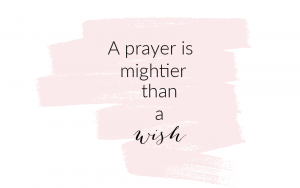 curating resources from our site and other sites that will encourage you in your prayer life. Whether you're looking for resources to empower your personal prayer life or for ways to pray for people and issues nationally and internationally, you'll find suggestions here. Check back often for updates to this page.
New to Prayer? Start Here
Prayer Events
5 Days to Pray for the Election This is an event that Mary and I (Jane) are running October 28 to November 4 of 2020. We'd love to have you join us.
24-7 Pray. Their first ever online conference will be held in October 2020.
Prayer Ministries
How to Launch a Church Prayer Ministry (Lifeway)
Persecuted Church Ministries