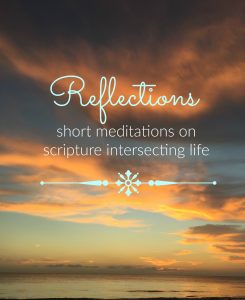 short meditations on scripture intersecting life
Then Jeshua the son of Jozadak and his brethren the priests, and Zerubbabel the son of Shealtiel and his brethren, arose and built the altar of the God of Israel, to offer burnt offerings on it, as it is written in the Law of Moses the man of God.
The backstory for this verse is that the Israelites had been released from exile and were back in Jerusalem to rebuild the temple of God. I can only imagine the feelings the older exiles must have felt after living for many decades as servants in Babylon. To set foot in their homeland again must have been such a joyful time. And I wonder about the younger ones who had been born in captivity, and Babylon was all they knew. I'm sure they had heard stories of their homeland and to see it for the first time was an experience they would never forget.
The First Thing They Built Was …
After they were settled, they started building the temple. They needed to put first things first, and they did because the very first thing they built was the altar so they could make their burnt offerings to the Lord. They needed to have a way to take care of the sin problem between them and the Lord.
And we need to do the same thing when we sin. We need to "rebuild our own altars" too. We need to confess our sin and be restored.
Join Jane from Only By Prayer on today's podcast by listening below. You can also subscribe on iTunes to have each new podcast sent right to your device.
Thanks for listening, and please leave your thoughts below.
SaveSave
SaveSave
SaveSave
SaveSave