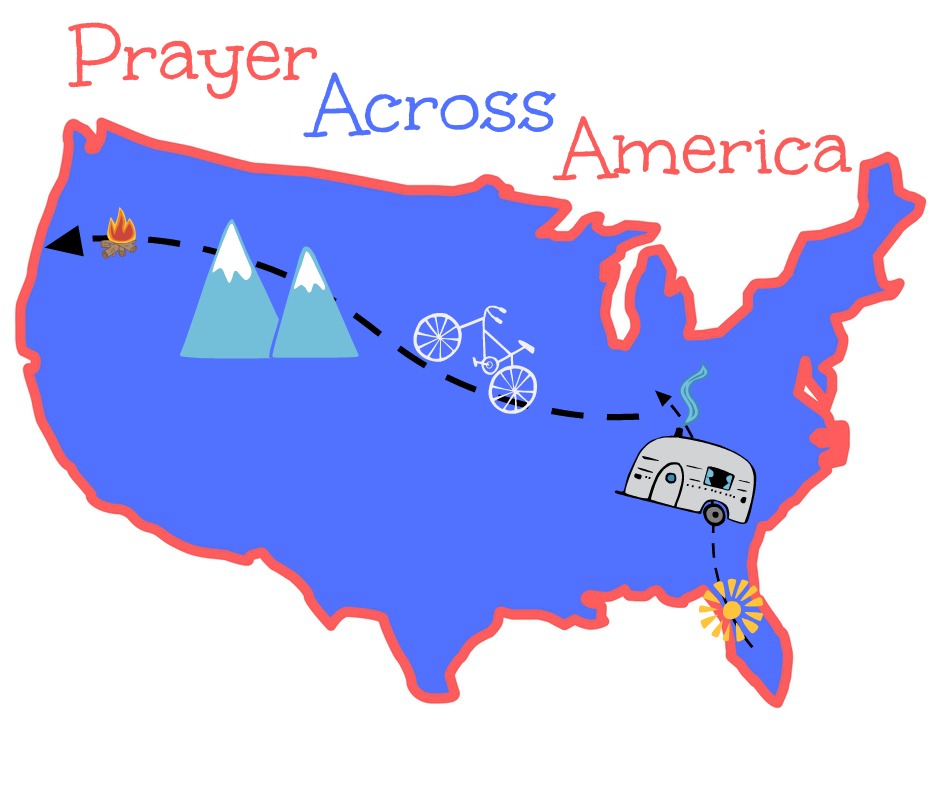 Last week was an eventful week. It was our first week on the road, and we encountered many blessings and several challenges , but God is faithful! We are ready for week 2. If you're new to Prayer Across America, you can read the Introductory post to better understand what we're doing. 
This week, we are starting from Dunnellon, Florida, and heading north. Mark bikes about 50-70 miles a day, so we can count on traveling 250-300 miles. We can be covering the Ocala, Florida, Gainesville, Florida and surrounding areas in prayer. Over the last week, I've been able to pray with two people in person, so that excites me too.
General Requests:
That people will be drawn to Jesus.
For peace and unity in our country. That people will be respectful despite political divisions.
For international tensions.
For wisdom and humility for Donald Trump. That he will follow God.
Please add your own prayers for our country,Florida, and any specific friends and family your have in Florida to the comment section below. We will use this post for the entire week, so please feel free to leave prayers on any and every day that you like. Thank you.
Pray on!