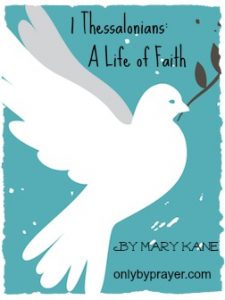 As Americans, we live in a culture of more, where enough is never enough. We want more money, more house, more car, more technology, and more status. The "next big thing" is still not enough. Americans want more and more. All of this striving for more and more does lead to a net gain of more and more debt,  more and more stress, more and more aggravation, and more and more dissatisfaction. Seeking more and more of the American Dream leaves us empty, drained, and depressed.
There is one thing, however, we can have more and more of that will not leave us empty– God. The more and more we seek the Kingdom of God the more and more He will bless us and transform us into the image of His Son. God is waiting and longing to pour out more and more of His spirit upon His children so we can minister to the lost and hurting, make disciples of all nations, and bring God great glory.
More and more God … more and more grace, peace, love and righteousness.
To do part 14 of the A Life of Faith, please click on the link below.
For related articles please click on the following links:
The Stuff Monster
Making Room for God