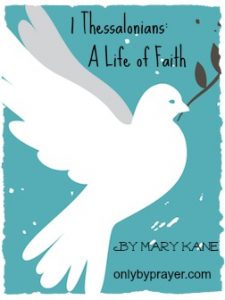 God has given us many blessings, the greatest of which is the gift of life.  We can choose to live a life of selfishness and greed, following after our own desires, or we can live a life of faith,  following in the steps of Jesus.  A life of faith consists of many blessings:  grace, joy, peace, love, fruit, ministry, and yes,  suffering.
At first, it may seem as if suffering and blessing have no point of commonality, but as we shall learn, suffering leads to blessing if we will only trust the Lord.  The present hardship you are experiencing can be re-purposed by God into blessing. Blessing from suffering … what kind of God has that kind of power? The Great I AM.  Living a life of faith is not easy, but it is deeply satisfying, fruitful and rewarding. Let's dig into Scripture and learn about the blessing of suffering.
Please click on the link below to down load Part 6 of A Life of Faith.