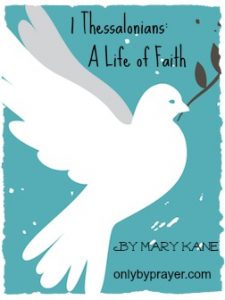 I love the quiet. As a busy teacher, who spends much of the school year with noisy, energetic children, I long for peace and quiet. The quiet life. God also loves quiet and wants us to live the quiet life. In the stillness of the quiet life, we can hear God's voice speak words of life and hope.
Even though God calls us to live the quiet life, that doesn't mean we are to be silent. In season and out of season, we need to be ready to tell everyone we meet about the grace we have found in Jesus Christ.
So how do you live the quiet life, and yet speak loudly of the kingdom of God? God's Word contains the answer. To continue your study of 1 Thessalonians, A Life of Faith, please click on the link below.