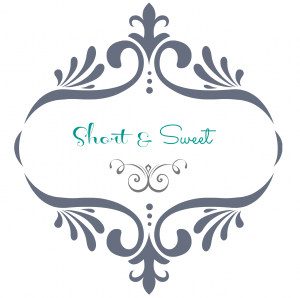 "But when he had spent all, there arose a severe famine in that land, and he began to be in want.

15 

Then he went and joined himself to a citizen of that country, and he sent him into his fields to feed swine.

16 

And he would gladly have filled his stomach with the pods that the swine ate, and no one gave him anything.
17 

"But when he came to himself, he said, 'How many of my father's hired servants have bread enough and to spare, and I perish with hunger!"
Luke 11:15-17
I am starving.
I said these words just the other day when I came home from work. The truth is, I was not starving, I was only hungry. Just like every other day of the week, I had eaten breakfast and lunch and there was plenty in the Frigidaire for dinner. I've have always had plenty of food. Other people — not so much.
When I was little someone broke into the garage and stole not our car but our spare food. I remember my dad saying he would not call the police because he didn't want anyone to go hungry while we had bread enough and some to spare. People are hungry.

The prodigal in the verse above had the same problem.
He was hungry. What caused his hunger? There was a famine in the land. The lack of bread finally drove him home. But there is another kind of famine more rampant and dangerous than famine of the land — famine of the spirit. Spiritual famine is the deep down hunger a person feels when they do not know God or are running from Him. Our souls become emaciated, and our hearts become barren and fruitless like the land in Luke 11.
What is the cause of spiritual hunger?
As a lack of bread causes physical hunger, a lack of Bread of Life causes spiritual hunger. The world cannot offer what satisfies. It takes what little we have and leaves us hungry.
Famished.
Destitute.
Finally, we come to our senses and realize only Christ satisfies. Jesus has a special talent for feeding thousands. In Him, we can have Bread enough and some to spare.  Manna raining down from heaven. We get all we want. What is the implication then to being well fed? When we are filled, we will be able to turn and feed others. Double blessing.
Yet so many of us try to serve others on an empty stomach.
We skip our quiet time because we are too busy doing ministry, chores or living for ourselves. It is impossible to feed others when we have nothing to give. Just as God sent manna for His people to gather every morning, we must gather also, fresh from His Word.
Ironically, while I have joked about physical starvation, I have been spiritually starving and unaware of the danger until it reached a critical point. Finally I came to myself and ran home to my Father, where I had bread enough and some to spare.
Bread enough and some to spare.
People are hungry. God gives to you so you can give to others. Share your Bread.
Action Points:
Consume God's Word. How can you get more of God's Word into your heart? Are you consistently spending time with God? If not, why not? What needs to go so you can schedule more time with God?
Some to spare. Do you have enough knowledge of God's Word so you can share it with another hungry person? If not, what do you need to do … join a Bible study group, find a good church, or ask someone to mentor you?
Someone to share. Who do you know who needs to hear the truth? Who in your daily life needs Jesus? What will you do today to share your Bread with another?
Life is sweet. Share your bread.


copyright 2016
all rights reserved