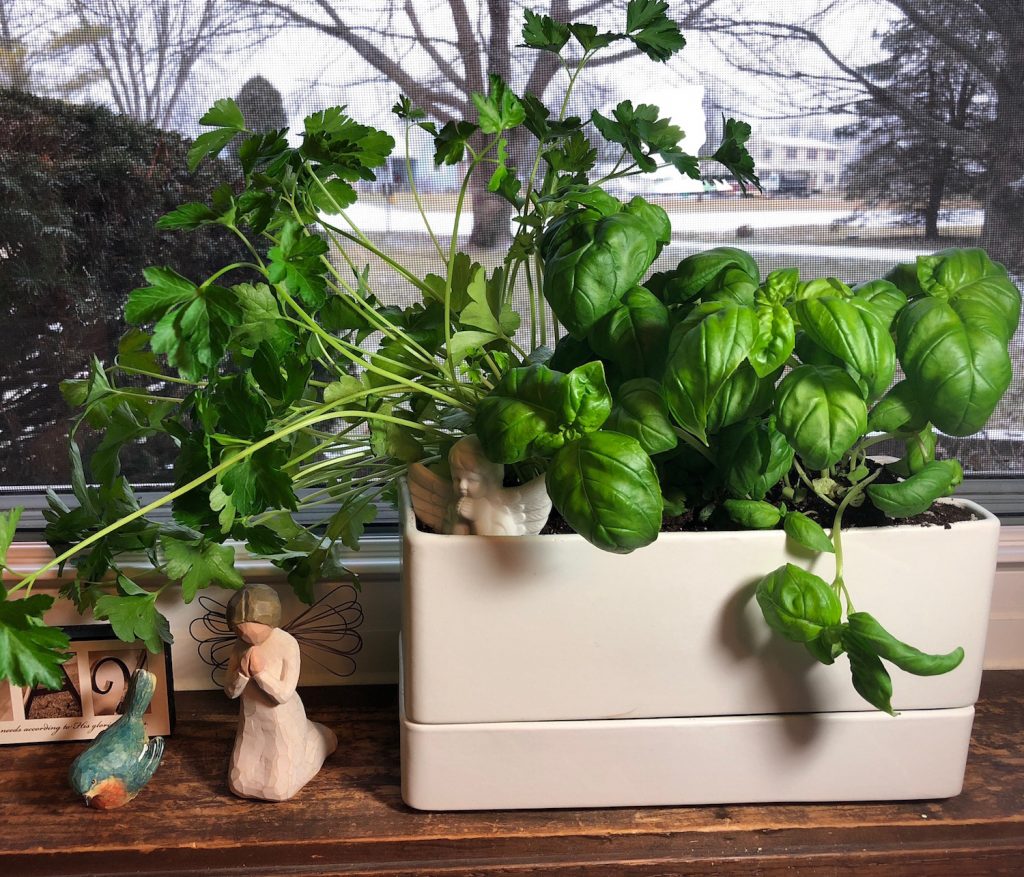 I don't know about you, but when I'm smack in the middle of blah winter months, I miss working in my herb garden and being surrounded by the aromas and visions of blooming herbs, flowers, and veggies. Winter days can be a bit dreary after the excitement and busyness of the holidays. Especially this year. We've had days and days of sub-zero temperatures and snow. It's a real winter.
This morning I woke up and decided I couldn't wait a minute longer for some greenery. I called around and found a nursery that had a few herb plants in stock. Perfect! I could see a little indoor herb garden springing to life in my mind already. I love herbs because they're instant aromatherapy. I can't help but smile when every time I walk by I catch a whiff of their sweet or spicy fragrance.
Growing Herbs Indoors
First of all, I need a planter for growing herbs indoors. For a while I've had my eye on a self-watering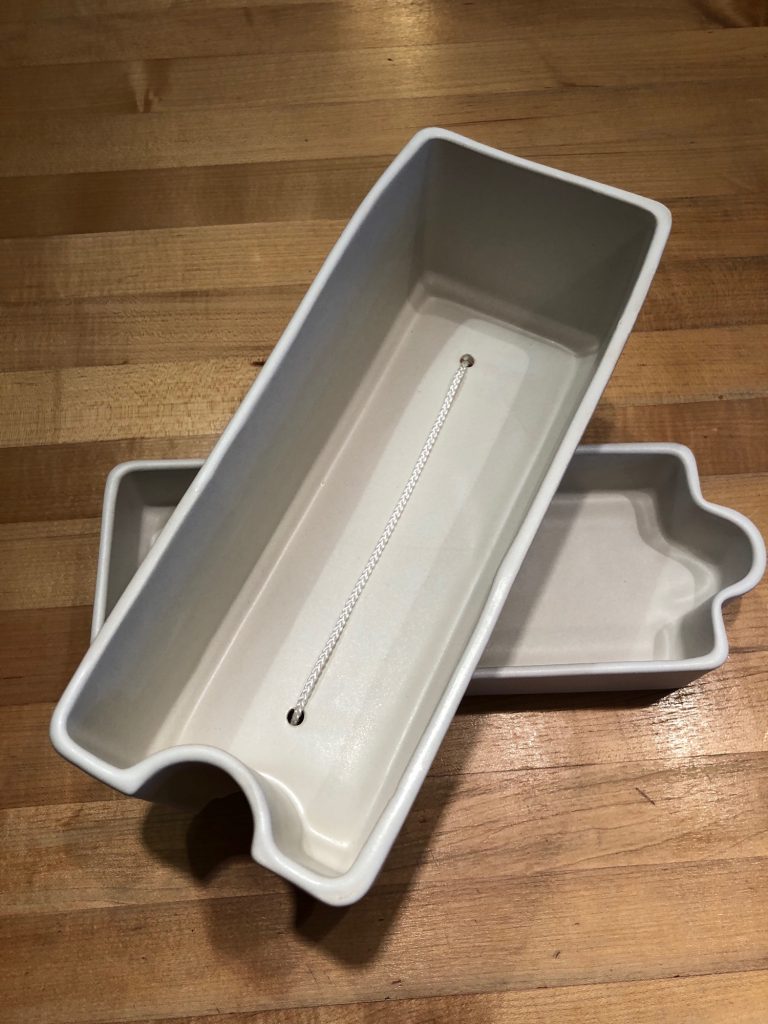 planter that I saw at the IKEA store that recently opened up near my home. I love the design of this. It's in two pieces. The bottom is a separate reservoir with a wick that threads through two holes in the top part of the planter. The wick then dangles down into the reservoir and Voila! No worries about my plants drying up if we're going to be gone for a week or so.
The planter looked big enough for two herb plants, so the next stop was to the local nursery to find my plants.
Choosing My Herbs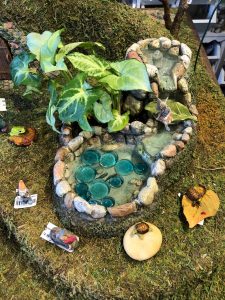 I walked in and wandered around taking my time soaking in the bursts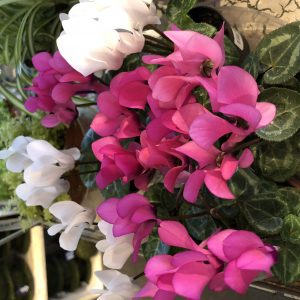 of color and scent, enjoying the display of fairy gardens, succulent gardens, air plants, houseplants, and a small selection of herbs. I had been hoping (unrealistically) to find a lavender plant, but the herbs in stock were of the more culinary variety: basil, sage, oregano, parsley, and mint. I decided on basil and parsley.
Of course I couldn't stop there. I also chose a pot of baby tears and a tiny purple blooming plant called campanula, because I really wanted a pop of color too. I could just picture them inside two bird cages I found last summer at a garage sale. One has been sitting empty on the shelf, and the other is filled with a few tired twine balls. Time to breathe some life into them.
I gathered my plants and materials, paid for them, and headed home.
Wow. The planter, which looked so big in the store, looks small next to the two healthy herbs. I really need a bigger planter, but I decide to use it anyway. I can replant them outside this spring. I pot up my herbs and water them and add just a bit of water to the reservoir. For now I'll set this on the windowsill in my office. I love the life and aroma it adds while I'm working.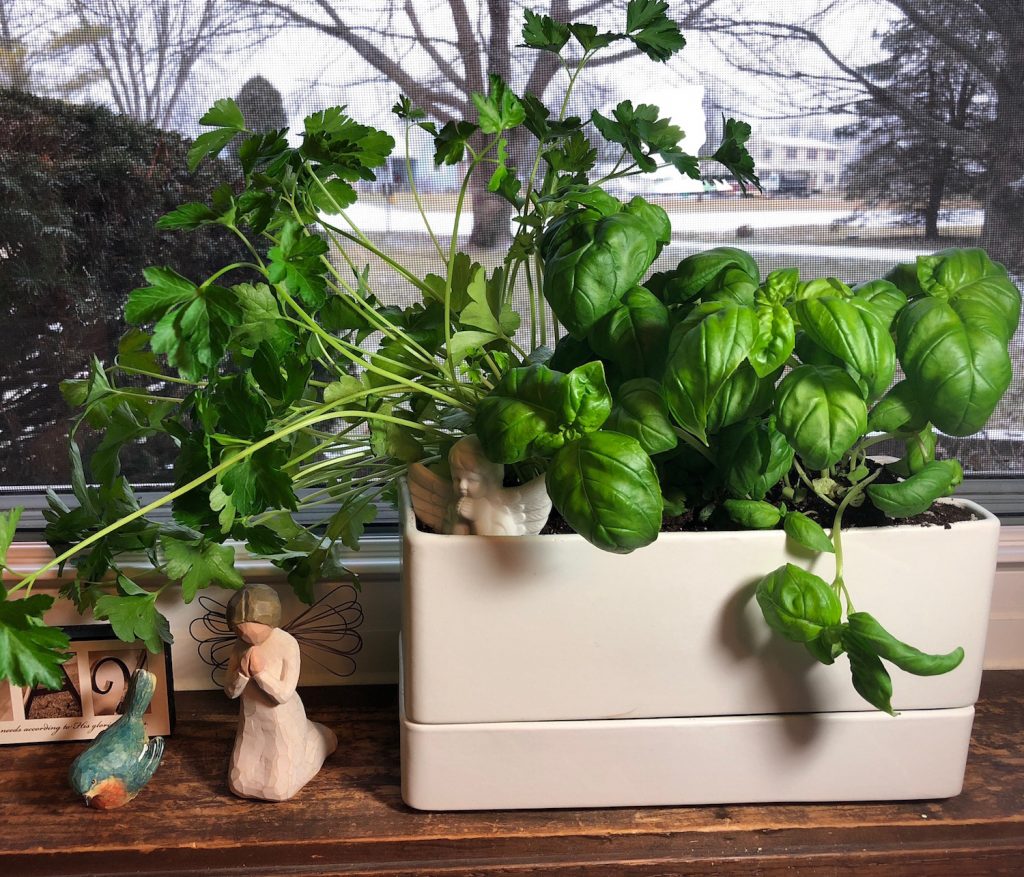 Indoor House Plants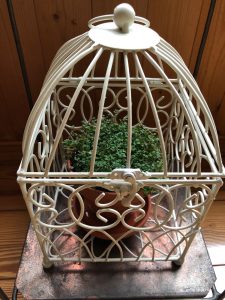 Here's pictures of the other plants too. The baby tears and campanula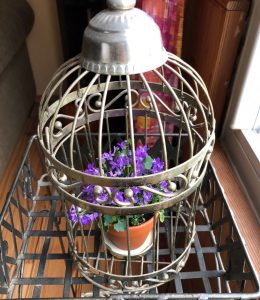 are happily perched in their bird cages in front of the large picture window in my living room. And a mini succulent plant I bought a few weeks ago at the botanical garden in St. Louis is on my desk in its happy green pot.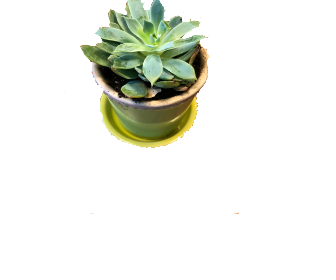 I think I have enough greenery now to get me through to planting season. How about you? Do you have any indoor plants or gardens? Share what you do to get your garden fix during the winter months.
Botanically Me,
SaveSave
SaveSave
SaveSave
SaveSave
SaveSave
SaveSave
SaveSave
SaveSave