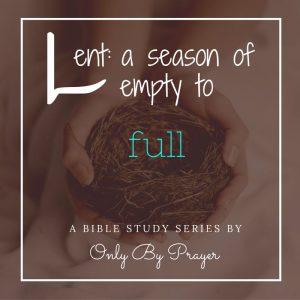 Fasting is temporarily abstaining from food (electronic media, television, etc.) for a period of time with the purpose of focusing on prayer and spiritual guidance.
Welcome to week 4 of our Lent guide! After spending last week studying prayer, this week's topic of fasting is a natural follow-up.
As we persevere through the discomfort of fasting, we often experience a time of laser focus and closeness with God that is at a deeper level than what we usually attain. It is interesting how a physical discipline such as fasting complements our spiritual development. But God has created us in a way that our bodies, souls, and spirits are intricately connected. Disciplining our bodies by way of fasting often brings about spiritual breakthroughs as we cooperate with God in our goal for the fast.
New to Fasting?
If you've never tried fasting before, please don't be intimidated. A fast does not have to be weeks long to be beneficial. In fact, if you are new, start slow. Try fasting for one meal. You'll find several suggestions in the Sway that should help you choose a method to practice during the upcoming week.
Please scroll through the Sway and explore the different resources we have for you this week.
Share your insights, questions, and prayer requests on our Lent Facebook page. We love hearing from you!
Have a blessed week!
All rights reserved
Copyright 2016