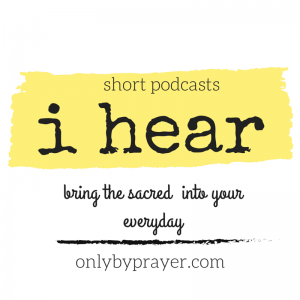 As hard as we may try to control them, emotions can get the better of us sometimes. This was a roller coaster week for me—more down than up! At times I'd have to say I was feeling downright cross.
Easter week is a great time to be feeling cross. In Hebrews 12:2, we read how Jesus redefines feeling cross. Because of Jesus, feeling cross can be can be a great thing.

Please click on the play button below to listen to a short podcast on Feeling Cross.
For other Easter week resources, please click on the links below.
Have a blessed Easter!


all rights reserved
copyright 2016