Scripture:
"Now there was one, Anna, a prophetess, the daughter of Phanuel, of the tribe of Asher. She was of a great age, and had lived with a husband seven years from her virginity; and this woman was a widow of about eighty-four years, who did not depart from the temple, but served God with fastings and prayers night and day. And coming in that instant she gave thanks to the Lord, and spoke of Him to all those who looked for redemption in Jerusalem." Luke 2:36-38
Focus: Hope

These short three verses in the Bible hold out much hope for us. Here is a woman who was married for only seven years when her husband died. Rather than living in misery and despondency, Anna chose instead to live a life to glorify God. She walked so closely with God that when Mary and Joseph arrived in the temple to present the baby Jesus, Anna recognized Jesus as the redemption of Jerusalem. She had the privilege of looking upon the Savior and knowing Him.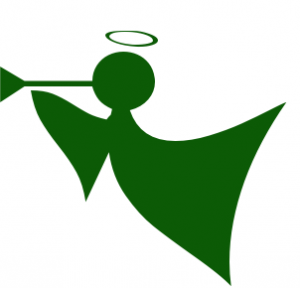 I can only wonder how many people's lives Anna touched. How many young mothers and widows might she have encouraged in her lifetime because of her close walk with her God?
During this time of Advent, take some time to reflect on a disappointment or life change you may have suffered. How are you handling this? Are you allowing God to use this in your life, or have you become bitter over it?  Pray and ask Him to open your spiritual eyes, as He did Anna's and look for ways that God can use this disappointment for good.
Prayer: Dear Lord,
We pray for the spiritual eyes to see how you can use our disappointments, life changes and even tragedies to bring about good. Help us to trust you to bring a blessing out of them, and make us wiling to be used. Amen.
Pray on!