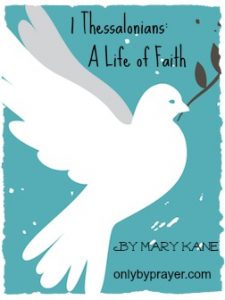 I am old enough to remember the thrill of receiving a letter in the mail. I had several pen-pals ("virtual friends" of a bygone era) when I was growing up. I invested heavily in stationary, sealing wax and stamps.
Waiting for the mailman to hand-deliver the mail was an event that marked each day like the ringing of town church bells. I anxiously awaited each delivery, looking for handwritten messages from my frien

ds. God has also given us a message, a handwritten love letter delivered down through the ages from papyrus to paper. When we read and receive God's missives, He expects us to sound forth His truths to those around us and to the coming generations. The Good News is a message of hope and salvation for every tribe, tongue and nation. Let His Word sound forth.
To do Part 5 of A Life of Faith, please click on the link below.