Peace out. Peace on earth. Peace of mind.
What comes to your mind when you think of peace? According to www.globalissues.org, the world spends about $2 trillion dollar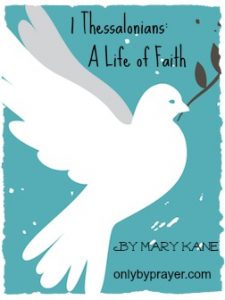 s every year to keep the peace. We only have to listen to the news for a few moments to realize that our peace plan is ineffective. A life of peace cannot be bought with earthly currency; it is only purchased through faith by the blood of Christ. The world continues to rage, and we continue to face hardships and challenges. But when we live a life of faith, God gives us His grace so we can live in peace with Him.
To do today's Bible study, please click on the link below;