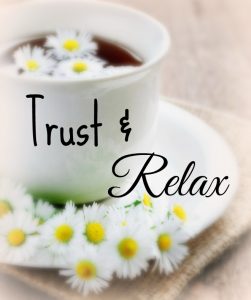 For this reason I also suffer these things, but I am not ashamed; for I know whom I have believed and I am convinced that He is able to guard what I have entrusted to Him until that day.
2 Timothy 1:12

"Just relax through the pain."
"Relax through the pain?" I thought to myself, "what an oxymoron. Who can relax through pain?"
I was suffering from something called a frozen shoulder. It happened one day when I was at recess with my students. Why I thought I had to do a cartwheel at the young age of 50 was beyond me. But I did it, and I stuck the landing.
However, I paid the price.