Thank you for your interest in contacting AromaScents and Tea & Teach Workshops! I am now scheduling workshops for June, July, and August. Workshops are available on the following topics: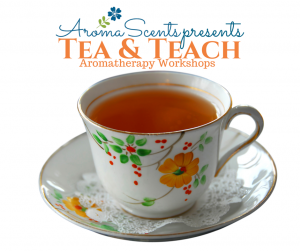 Aromatherapy Made Easy
Aromatherapy and Women
Aromatherapy and the Bible
Essential Oils and Stress
During this one-hour class, you will enjoy herb tea, a teaching time, a "make and take" aromatherapy product, and a 25 percent discount on an additional custom aromatherapy product. Bring your friends and make it a girls' afternoon out! The price is just $25 for the afternoon. Fill out the form below to sign up or to request information about other available services such as custom blends and guest speaking.
Please fill in your information and Jane will contact you shortly.
Error: Contact form not found.