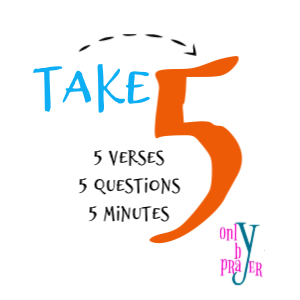 Take a minute to pray and ask God to open your heart to His Holy Word.
"9 Love must be sincere. Hate what is evil; cling to what is good. 10 Be devoted to one another in love. Honor one another above yourselves. 11Never be lacking in zeal, but keep your spiritual fervor, serving the Lord. 12 Be joyful in hope, patient in affliction, faithful in prayer. 13 Share with the Lord's people who are in need. Practice hospitality." Romans 12:9-13
What three things are we to do (verse 9)?
How does verse 10 take the Golden Rule to a new level?
What should we never be, always be, and always do (verse 11)?
Of the three commands in verse 11, which is the most difficult for you and why?
What two social commands are we given in verse 13?
take another minute to pray and ask God to change your heart and help you act on what you learned today. Leave me a comment below in the comment section! I'd love to hear from you!
Copy right 2019
All rights reserved.
By Mary Kay Kane