When I was in elementary, a teacher presented us with a social studies activity that was very in vogue at the time. The topic was, "If your house caught on fire and you only had time to retrieve three items what would you take?" or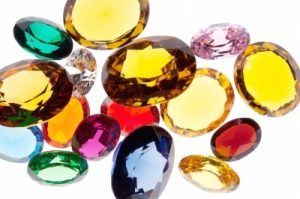 something thereof. The objective of the assignment was to reveal what a person valued and cherished. It was interesting to hear each students fire list, but of course no one's fire list could compare to your own.
We all have things we treasure. Many of my priceless treasures are stored in my cedar chest in my living room. While I doubt anyone else would count the contents of my cedar chest as valuable, to me they are priceless.
Like my cedar chest, our hearts also store treasures; keepsakes of experiences and happenings of bygone days we have tucked away to relive and remember. Memories … some good … some not so good, but we do have a choice as to what we shall keep in our hearts to treasure .
35 A good man out of the good treasure of his heart brings forth good things,
and an evil man out of the evil treasure brings forth evil things."
Matthew 12:35
To do  Take 5! Treasure, please click on the link below.
  
Image courtesy of Mr. Lightman at FreeDigitalPhotos.net