The Hidden Blessing of Suffering
Hard times are just hard.
We can't avoid them. As a matter of fact, the more I learn about suffering, the more I realize there is purpose to our suffering.
Even benefits.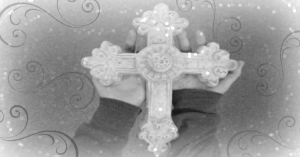 Even blessing.
Only God can do that — give us beauty for ashes. New life from death. Healing from hurting. Often it takes a long time to reap the goodness from the suffering. But hold on. Don't give up. There is an end to the season of suffering. God promises that we may weep in the night, but joy comes in the morning.
Please open the Sway Bible study below for encouragement and help when suffering.
He shall call upon Me, and I will answer him; I will be with him in trouble; I will deliver him and honor him. Psalm 91:15

Please comment below on what encouraged you the most from your study time.
Thank you.
All rights reserved.
Copyright 2015.