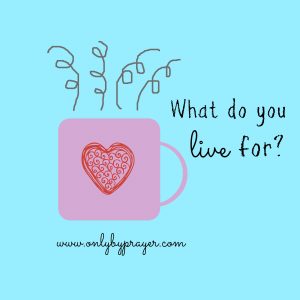 17 "Deal bountifully with Your servant, that I may live and keep Your word.
18

Open my eyes, that I may see wondrous things from Your law."
Psalm 119:17-18
I can't live without my coffee, I  heard someone say as she came in the door to Bible study one evening with a fragrant steaming cup in hand. I have often heard people make similar statements … I can't do anything before my coffee … I am nothing without my coffee … I can't deal with life unless I have my coffee.