Unlikely Heroes: Gideon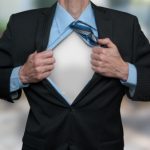 Superman … Batman … Wonder Woman. How would you describe your favorite super hero? Would you choose the words weak, fearful or least? Probably not! Yet these words are used to describe one of the great heroes of the Bible. Gideon is a hero–a very unlikely hero. To do the study Unlikely Heroes: Gideon, please click on the link.
Image courtesy of  Jeroen van Oostrom/ FreeDigitalPhotos.net.