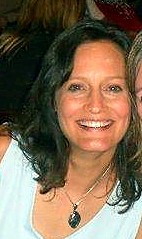 Do you or someone you know parent a chronically ill child? If so, you'll want to listen to this encouraging Only By Prayer podcast with Kimberly Ehlers and Jane VanOsdol. Kimberly's 13-year old son was diagnosed with a serious illness shortly after birth. Listen as Kimberly offers hope and suggestions to parents of chronically ill children. This is also a must-have for anyone who is a friend of family member of a person with a chronically ill child, as Kimberly shares way you can support the parents and family.
Kimberly has been happily married to her best friend, Randy, for over 15 years. Together, they homeschool their son, Seth. Kimberly received her bachelor's degree in Mental Disabilities: Moderate, Severe and Profound from the University of Northern Iowa, and taught special education for four years before becoming a stay-at-home mom – her absolute favorite "job" ever! Kimberly is also a Christian writer and speaker whose heart is to encourage moms like her with children who have serious illnesses.
Nurturing Hope.  Growing Faith.  Trusting God With Your Child's Health.
Just click on the sideways triangle below to listen, or find us on iTunes.